BECOME A MEMBER of our SUN VALLEY CHAPTER:
The Alpine Collective ® has launched a chapter in Sun Valley, Idaho.
Our network of Alpine Collective chapters and members serve as the local leaders who collaborate on the grassroots community level with small businesses and city government while also creating, partnering with and sponsoring local events.
Contact Conor@TheAlpineCollective.com to become a Mountain Change Maker.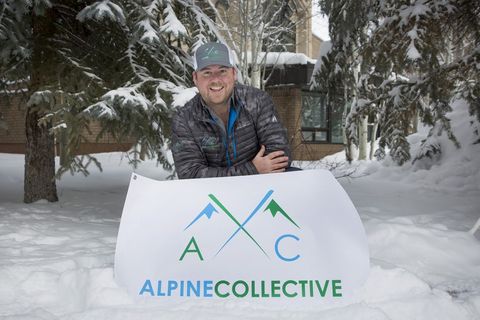 Conor P. Quinn / Founder
// Founder of the Alpine Collective ® //
Conor is the Founder of the Alpine Collective. He is a co-founder of Oscar Wilde Spirits which recently launched Wilde Irish Gin. Conor spent 15 years in finance and served as the Head of Marketing for Wachovia Global Securities Lending.
Conor is a member of the Board of Directors for Simply Straws, a B-Corp certified business that creates sustainable, reusable, recyclable, biodegradable and compostable products that enhance the health and well-being for customers and the environment. As an investor, Conor is actively invested in over half a dozen companies including a UK-based social commerce app called "Pepper," and online food ordering platform called "ChowNow," and a collection of boutique restaurants in the heart of Santa Barbara's 'Funk Zone.'
Conor is also the Founder of Cal Coast Sports Ventures which hosts numerous events throughout the year, including the Santa Barbara Showdown, an annual lacrosse tournament for over 125 youth lacrosse teams (boys & girls) from around the country on the world renowned Santa Barbara Polo Fields. Conor is a graduate of the University of Denver, where he played Division-1 Lacrosse.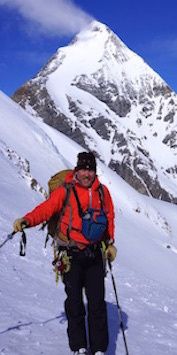 PAUL OELERICH / MEMBER
// Publisher & Editor of the Utah Adventure Journal & Ascent-Backcountry Snow Journal //
Paul Oelerich is the publisher and editor of Utah Adventure Journal and Ascent- Backcountry Snow Journal. A native Utahn, he grew up in the ski industry and spent many years as an alpine ski racer, eventually ascending to national team level. A desire to live a life based in the outdoors led to the publishing industry in which he has been involved with numerous magazines for over 20 years. He moved to California in 1999 to pursue a publishing venture, eventually settling in Marin County.
After 9 years, his growing family moved him back to Utah where he started the Utah Adventure Journal in 2008, a bi-monthly magazine focusing on high adventure, environmentalism, access, and all that the outdoor lifestyle in Utah affords. In 2014 he started publishing Ascent-Backcountry Snow Journal, a high-gloss, backcountry skiing magazine that is distributed in 10 western states. Paul enjoys seeking out ski objectives both popular and obscure around the west and around the world in winter, as well as lonely singletrack trails in summer. He lives in Sun Valley where he enjoys pursuing outdoor activities with his wife and 3 children.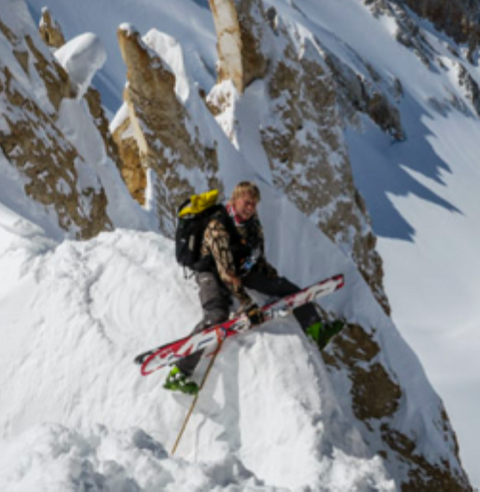 Reggie Crist
// Owner and Operator of STELLAR MEDIA //
Whether exploring deep into the Idaho backcountry, standing on top of a first descent in Alaska, or migrating to the Southern Hemisphere to chase snow in Chile or Argentina, Reggie is often first on scene and first in the heli when the sky cracks blue. His conditional awareness is no fluke, as his knowledge has been gleaned from over two decades of skiing big, bold, and aesthetic lines in the most dramatic mountain venues.Nicknamed "Robert REG-ford," for his photographic and directing skills after a bout in Olympics and 2 X games gold medals Reg acts as lead guide for Stellar Media's Alaska Production.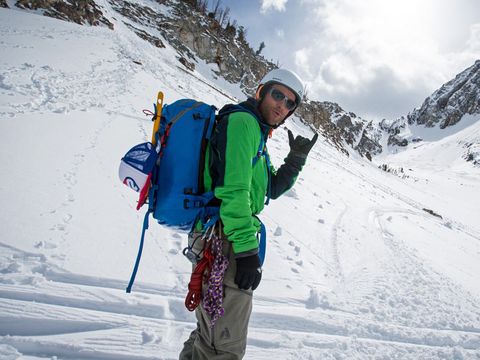 Zach Crist
// Owner, Operator, and Guide at Sun Valley Guides //
Sun Valley has long been known for its lineage of great skiers. Zach Crist was born into a family of passionate skiers, growing up in the mountains of Idaho. At 18 he was named to the US Ski Team and soon climbed the ranks to the Alpine World Cup Circuit where he competed for 7 seasons. He later became one of the pioneers of ski cross, winning X Games gold, silver and bronze medals. Beyond competitive pursuits, Zach has been exploring the world as a backcountry skier and an AMGA certified ski guide. His adventures regularly appeared in magazines, ski films and TV shows featuring first descents in the Himalayas, New Zealand, Greenland, Alaska and at home in Idaho. In 2018, Zach became the owner and operator of Sun Valley Guides, one of Idaho's oldest outfitters. Established in 1982, the company leads skiing, biking and hiking trips in the local backcountry and to far off destinations for adventure travel. Off the career path, Zach is a proud husband and father of 4, forever living in Sun Valley, Idaho.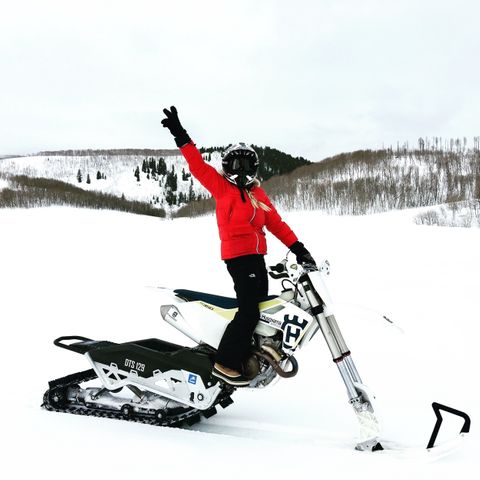 Kelly Cavanaugh
// Operations Manager, Cold Summit Development //
Kelly serves as Operations Manager for Cold Summit Development. Over the course of her career, Kelly has overseen the implementation of corporate infrastructure, building of teams to support rapid expansion, and the creation of education programs for the auto industry. Kelly has started multiple businesses, following her passions for exploration and outdoor guiding. In addition to her professional pursuits, she is a wonderful mother of two beautiful daughters.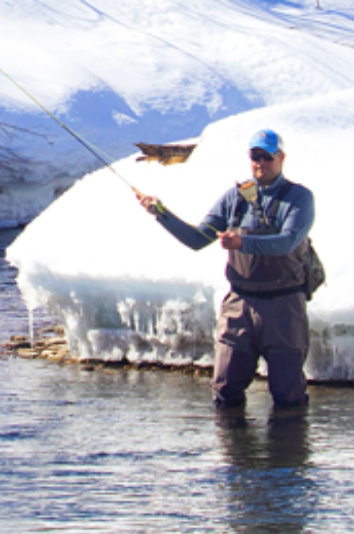 Maunsel Hickey
// Investment Advisor at Clear Rock Capital //
Maunsel is an Investment Advisor at ClearRock, having spent fifteen years in the financial industry as a Managing Director at a New York research firm and previously Vice President in Institutional Equities at a Southeast regional brokerage firm. Maunsel and his family moved from Virginia to Sun Valley in 2018. When not in the office, Maunsel has enjoyed getting involved in the local community serving on non-profit boards and volunteering. He enjoys traveling, hiking, fishing, golfing, and trying to keep up with his wife and two children while exploring the outdoors. He holds a Bachelor of Science degree in Business Administration from Virginia Commonwealth University.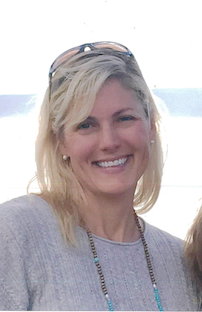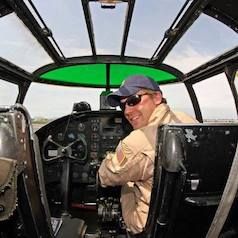 Mike Kennedy
// President of Warhawk, LLC //
Mike was an investor and minority partner at Cockpit USA, a Made in USA clothing Company and government contractor based in NYC and sold globally. Mike is the owner of Warhawk, LLC, helping companies with brand revitalization, team building, new market penetration, and deploying key strategies.
Mike is a commercially rated pilot who has spent the last 13 years flying vintage aircraft in Airshows, bush planes, floatplanes, and anything else with fixed wings and available keys. He and his family live in Sun Valley Idaho where they enjoy all things outdoors. Mike graduated from Northeastern University in Boston.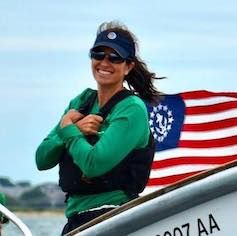 Hollis Von Summer
Hollis is an avid sailer and loves Nantucket, a lot.