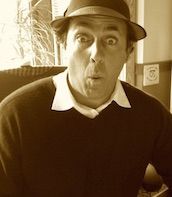 F. Scott Thomson / FOUNDING Member
// Principal, Deal Wrangler at Bar Twenty Land & Cattle Co. //
Scott Thomson most recently opened a new speakeasy bar and live music venue called O.P. Rockwell on Main Street in Park City. The 480 capacity venue has already made a name for itself hosting nationally touring bands as well as many Sundance parties during the 2015 film festival. Scott also started Bar Twenty Properties a boutique Real Estate Company focused on both residential and commercial investment properties in conjunction with Bar Twenty Land & Cattle Co. in 2010. He first began his Real Estate career when he joined Commerce CRG a Cushman Wakefield affiliate in 2005. Scott specialized in Investment properties for his clients as well as the leasing of Retail Centers and Office Buildings .
Prior to moving to Park City Scott lived in the San Francisco and Marin County for 9 years working as a Network Consultant for a Cisco Systems Partner. He played lacrosse in college and started a small company designing and manufacturing lacrosse sticks. Voodoo Lacrosse Co. still exists with new stick designs being developed yearly. Scott also attended the University of Colorado to some degree and played lacrosse at Chapman University in Orange County, CA.
Originally from Newport Beach, CA Scott and his family moved to Aspen, CO at an early age where he split his time skiing and surfing. He enjoys Angels Baseball, Kings Hockey, Broncos Football, and can't wait for the day Boulder fields a nationally ranked team as they did when he attended school.