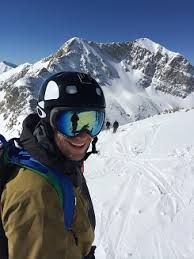 ERIK SNYDER / FOUNDING MEMBER
// Former CEO of Armada Skis //
Erik's love of skiing brought him to Armada Skis as CEO in 2009. Armada is the North America's largest privately held ski company and the reference for modern skiing and mountain lifestyle; Armada designs, develops, markets, and sells skis, outerwear, and apparel in over 40 countries. Erik spent significant time at the company's headquarters in Park City, offices in Calgary and Innsbruck, as well as in the mountains testing product and meeting with customers.
Prior to Armada, Erik received his MBA from Harvard Business School (HBS) where he was a recipient of the Rock Entrepreneurial Fellowship. Before HBS, Erik worked at Partners Capital Investment Group managing a multi-asset class hedge fund and overseeing private equity investments. Erik's corporate career began with PRTM Management Consultants after graduating from Cornell University with Honors.
Erik's background is as diverse as his passions. He has been involved in a number of successful entrepreneurial enterprises, worked for a non-profit in Nepal, was a climbing guide in Mexico, and played professional soccer in Bolivia.