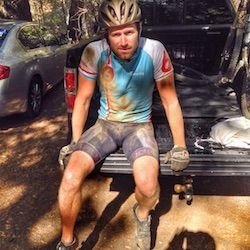 CHRISTIAN SCHAUF / Founding Member
// Founder & CEO of Uncharted Supply Co. //
Part marketer, part adventurer, part athlete, part entrepreneur and part philanthropist, Christian Schauf has a diverse background. Professionally, he has started and sold companies, performed in front of hundreds of thousands of people, directed documentaries, raised hundreds of thousands of dollars for charities, and created programs and events for some of the biggest brands in the world.
In his downtime he's competed in Ironmans, climbed mountains, performed charity work in the world's most dangerous cities, provided emergency relief to those in need, explored oceans and chased adventure in every sense of the word.
Growing up on a farm in the Midwest, Christian has an innate respect and understanding of weather, animals, nature, machinery and the know-how farm kids are famous for.